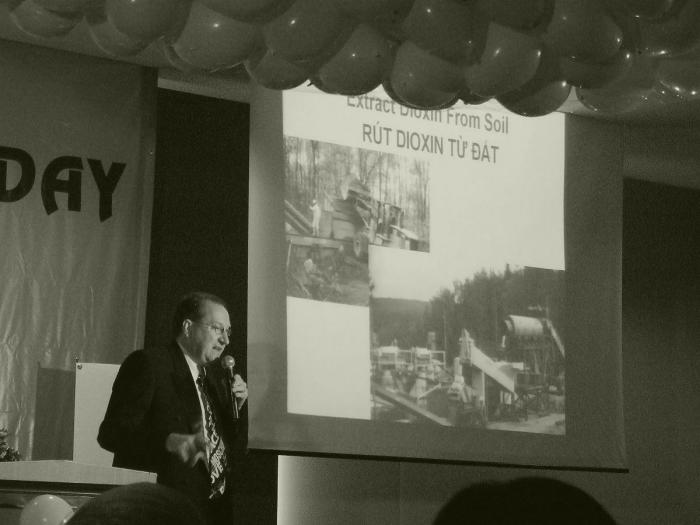 Charity dinner was held at Palace Hotel at Ho Chi Minh city.

Surprisingly, there is so called hot spot that has very high contaminated area by dioxin,
near Ho Chi Minh city-Bien Hoa.

The host was also stressing NOT to eat ducks. Ducks around Bien Hoa area contain very high dioxin.