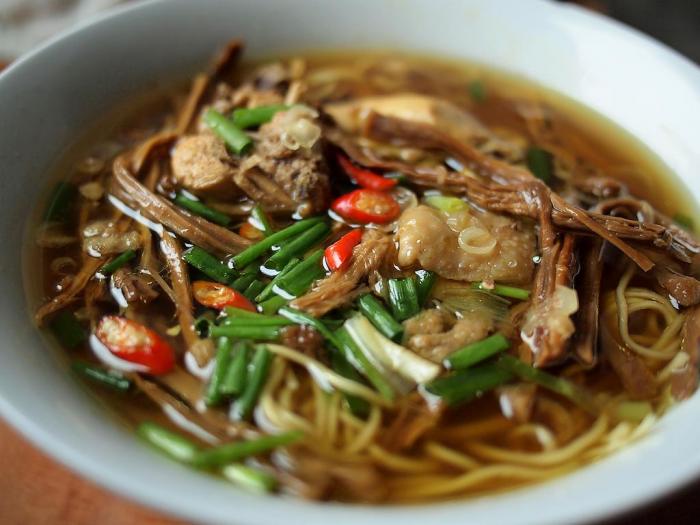 Because landlords are adding 2 more floors to increase rooms to rent,
it's been quite noisy for last 6 weeks.

They must have thought they had to do something to avoid tenants complaining
about construction noise.
The landlords had cooked noodles for tenants on Sunday last three to four weeks.


This is soy source based chicken noodles (Mi Ga).
It was a bit greasy as lunch but quite tasty.